使用ソフト: Illustrator CC 2018  
Make good use of the various shapes of dashed and dotted lines in your various artwork.
The basic way to make a dashed line

Draw a stroke with the Pen or Line Segment Tool and display the [Stroke panel] with the stroke selected.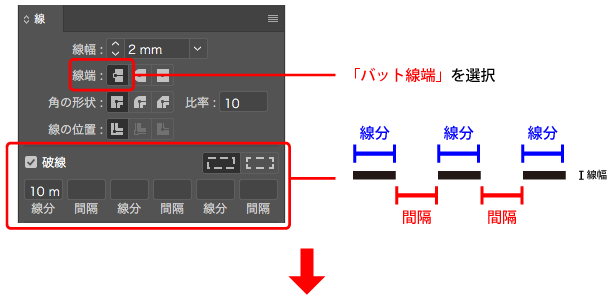 Check the [Dashed Line] box in the Stroke Panel and specify the [dash] and [gap], you can create a dashed line. Enter only the necessary part, and leave the extra box blank. In the empty boxes, the number entered before will be repeated.
More complex dashed lines can be created by setting different numbers in the six boxes. You can also create vertical dashed lines by increasing the line weight and decreasing the number of line segments.
Let's create various dashed lines.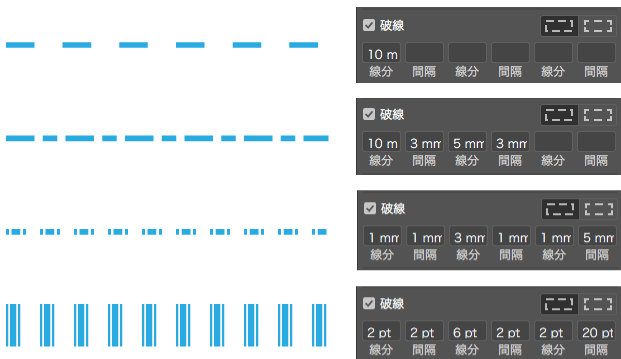 The basic way to make a dotted line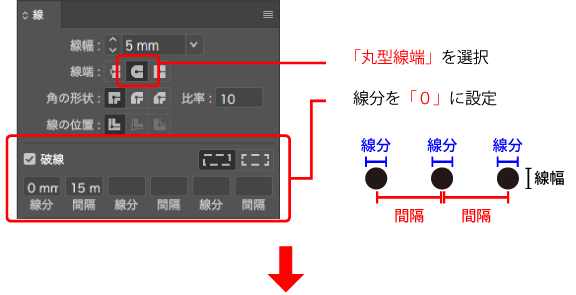 Points of making a dot
There are two points. First, in the Stroke panel, select "Round Cap" as the stroke cap. And set the dash to "0". Be careful not to make the gap larger than the Stroke Weight because the dots overlap each other.
How a dash "0" makes a circle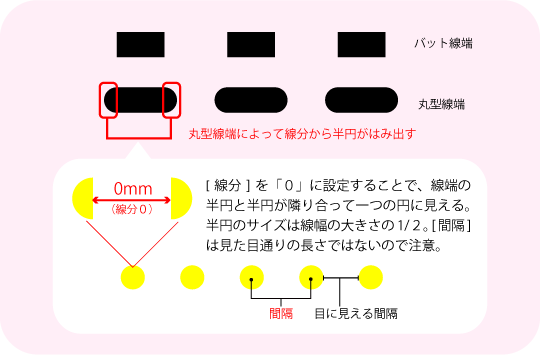 Let's create various dotted lines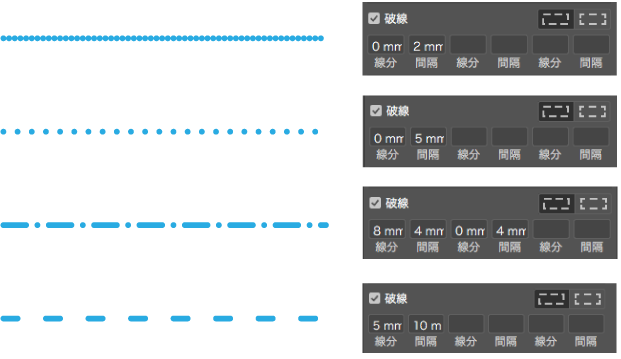 Apply the dashed line option
In the case of dashed lines with corners, the corners of the dashed lines can overlap well or halfway through.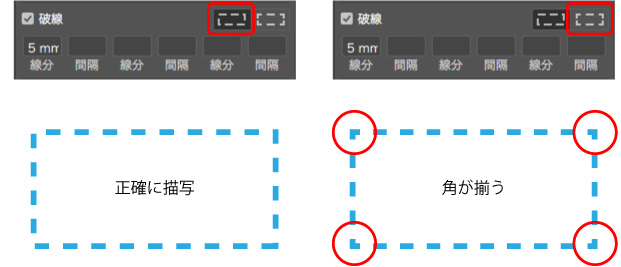 To align the corners, select the right icon.
You can align the dashes to corner with adjusting the values of dash and gap.