I'm sure there are many opportunities to use photos in blog eye-catching images, brochures and websites.
It would be best if you had your own photos or high quality photos, but nowadays, you can get free and high quality photos from free stock photos websites.
It' s more efficient to bookmark reliable photo sites than to search randomly.
So, I"ll give you some 4 recommendations!
Best 4 Sites for Free Stock Photos
Photo AC
Pixabay
ASHINARI
GAHAG
Photo AC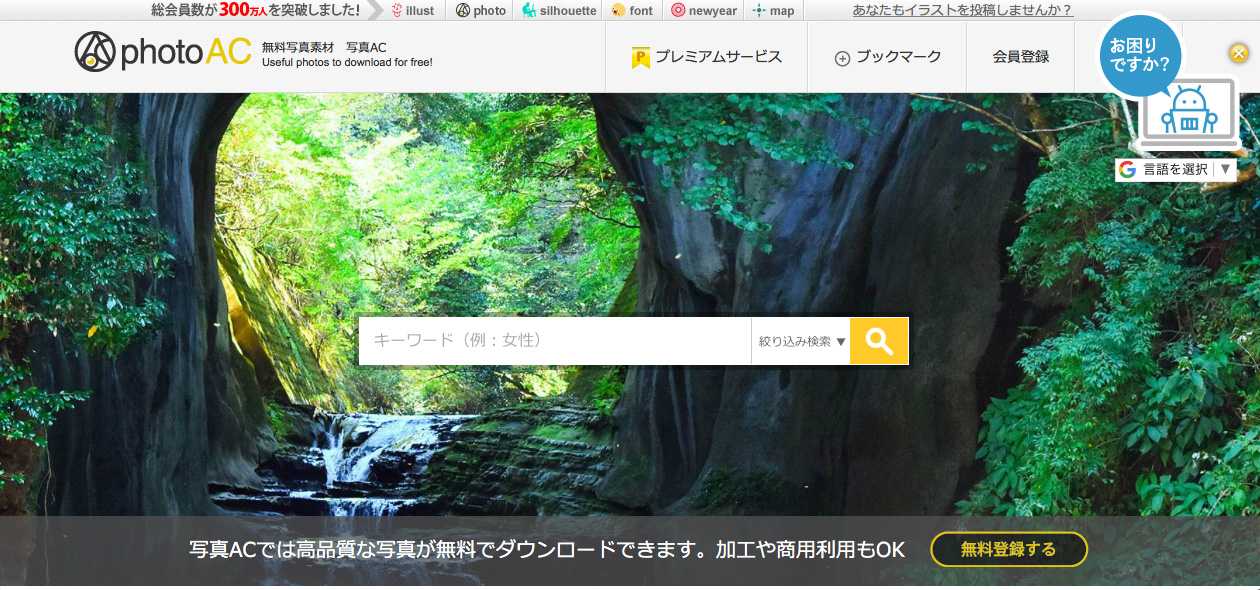 Photo AC
https://www.photo-ac.com
*Commercial use is allowed.
It's called "Japan's Largest Free Photos Site"!
While you must register an email address (or social network account), you can use it for commercial use and without credit.
High quality photos are for free!
There are many free photos sites, but sometimes they have a lot of low quality photos, and it can be hard to find nice photos (For example, subjects or important parts of the picture are out of focus…).
Then, it takes a lot of times to search photos.
In such cases, high quality site is very useful.
At this site, you can download a certain number of files per day, so if you want to use more than one, you should select carefully before you download them.
You can set up to receive the newsletter from My Page.
Pixabay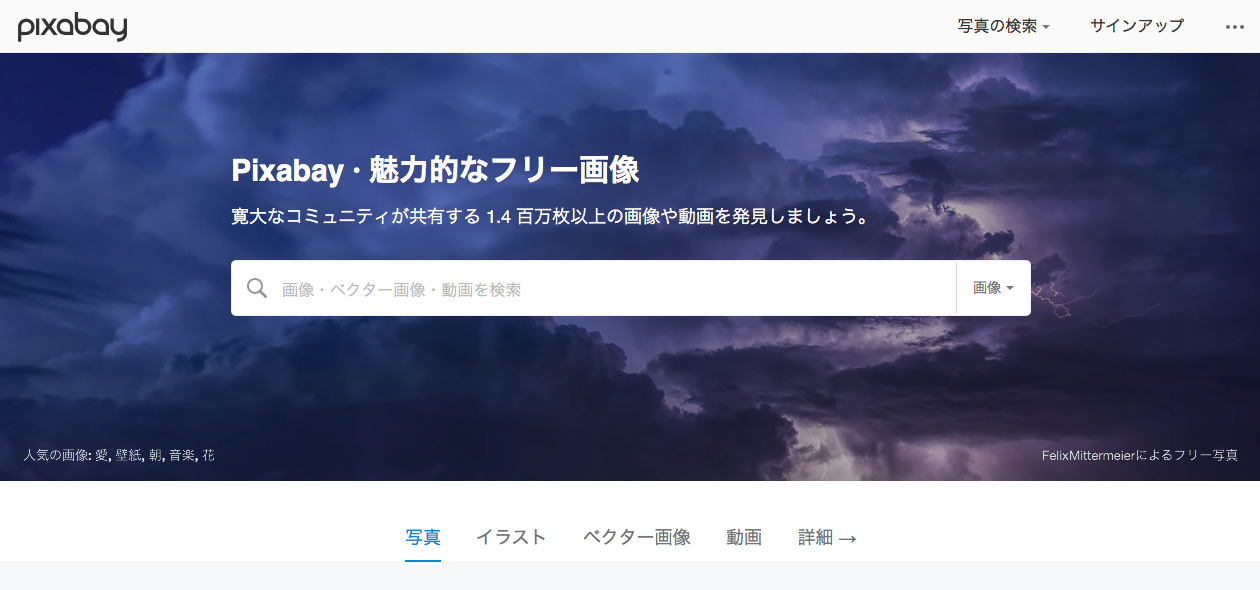 Pixabay
https://pixabay.com/ja/
*Commercial use is allowed.
This site has a lot of beautiful pictures!
If you want to use high-resolution photos, you need to register your email address. You won't receive any newsletters after you register. It's safe.
Smaller images can be downloaded immediately without registration or login.
The site is full of spectacular and fantastic photos looks like HDR-enhanced.
(In the past, if you couldn't find photos with a Japanese search, it was easy to find them with an English search. However, this is now an improvement).
ASHINARI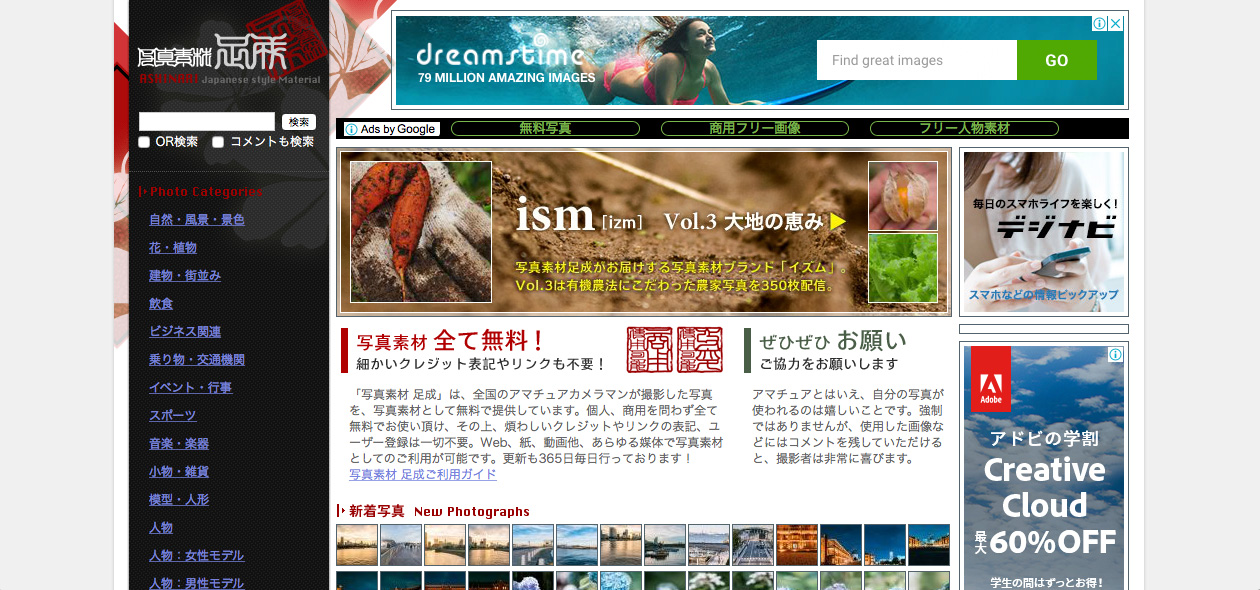 ASHINARI
http://www.ashinari.com
*Commercial use is allowed.
Because of portrait rights, it is difficult to find photos of people, even on a site that says they are "copyright-free.
This site has a "Obtaining Model release" page, so you can use pictures without worrying about it. (Even so, please read the instructions for use).
No registration required!
GAHAG


GAHAG
http://www.gahag.net/
*Commercial use is allowed.
The license is described clearly for each photo, so you don't have to open another page to look it up.
Click "Download Free Photo" from the "Download Page" of each photo, you can download a high resolution photos. No registration required!
Each site has their own unique photos.
Read the terms of use when using them.
Please protect the copyright and make good use of it.