使用ソフト: Illustrator CC 2018  
The Star Tool is a handy feature that makes it easy to create a star shape.
But did you know that there are other uses for it than just making stars?It's a useful feature that has many uses, so please make use of it.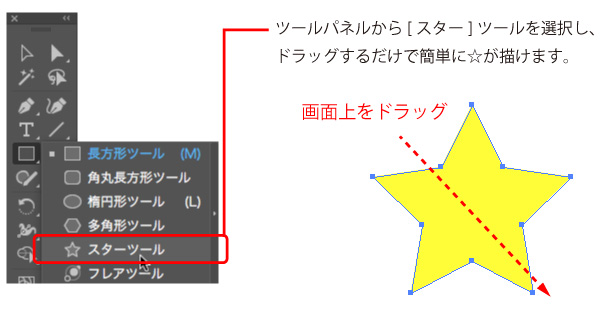 How to specify the size and number of corners of a star
With the [Star Tool] selected, double-click on the screen and a dialog will appear.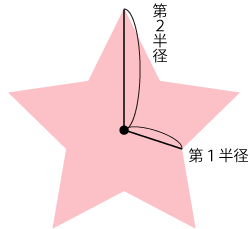 The greater the difference in length between the first and second radius, the sharper the corners are, and the less the difference in length, the looser the star shape gets.
The more corners an object has, the sharper it becomes.
Useful shortcut keys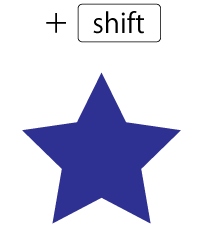 Dragging while holding down the [shift] key, you can draw stars horizontally and keeping the width-to-height ratio without wobbling.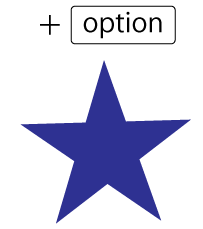 Drag with holding down the [option] key, the edges of the star will be straight.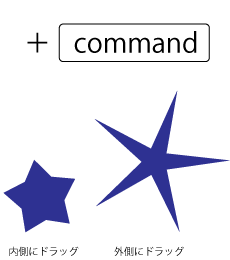 Drag with holding down the [command] key, only the first radius will be stretched or squeezed.
*You can't get back to the original once you've transformed it.Draw a star holding down the command(ctrl) key and option(alt), You can get back to the original state.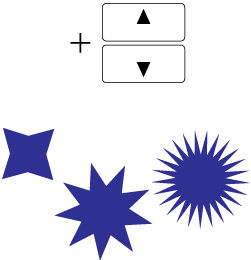 You can adjust the number of jagged edges by using the UP or DOWN key with dragging.
Example

If you place the text, it's easy to create those discounted marks, and You can easily make brilliant illustration by increasing the jagged edges and sharpening the corners.