使用ソフト: photoshop CC 2018 (or CS)  
We usually see various light effects in some artwork.
In fact, you can make them very easily with simple way.
Among the many ways, I'm going to show you a "particularly easy way" to add light effects into your work.
For Eye-catching images
1. Place the image
2. Create a new layer on the image
3. Click once the upper right corner with the white brush (The size is quite large and the hardness is almost zero, set for scattering.).
The size of the brush in the example is about 1000px.
That's all it takes in just three steps!
You can set up your brushes in the Brush Panel.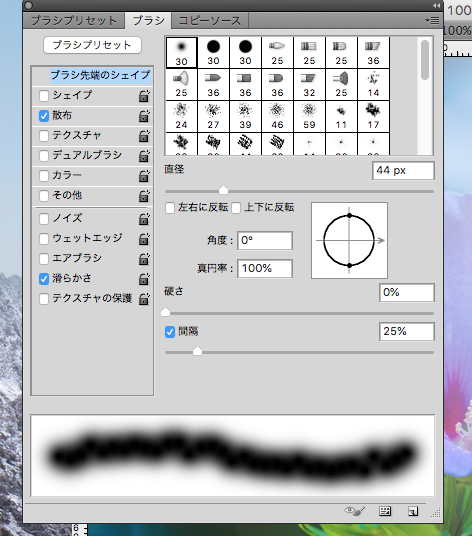 It's simple but applicable, so please try it out.
An example scattered with various size brushes.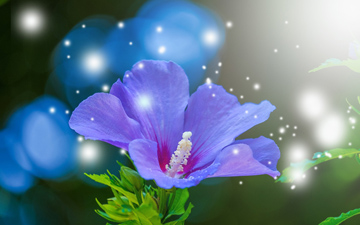 An example layered a painted layer that Blending Mode is [Overlay].